THE SUPER SIMPLE SMOKEY EYE
With party season fast approaching, our resident beauty guru, Nikki Parkinson shows you how to make a statement by creating a super simple smokey eye.
"This is something I've probably been a bit scared to play with myself, and I know a few of you are, but I had a great lesson from The Makeup Foundation a couple of weeks ago and they broke it all down… It's so simple to create a smokey eye." – Nikki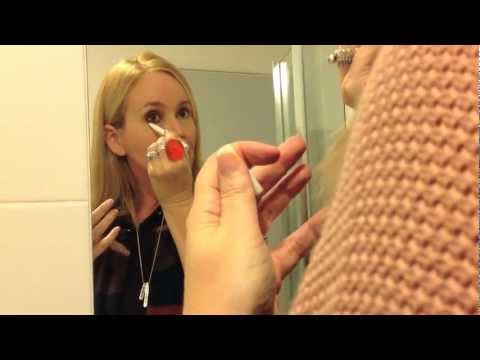 MORE BEAUTY BY NIKKI PARKINSON
Do You Remove Your Make-Up at Night?
Cult Beauty Product: BB Creams
*Nikki Parkinson was never allowed a Barbie doll as a child. Her politically correct mum thought Lego and Tonka trucks were more fitting. Now the Queensland-based blogger advises women what to wear and put on their face for a living. The former journo and magazine editor manages an award-winning blog Styling You – offering real world fashion and beauty advice for busy women. Don't tell anyone but she's secretly a closet dag who likes nothing more than relaxing at home with her family… but open a champagne bottle and she can have her heels on and hair done in minutes. You can follow Nikki on Twitter @stylingyou and Facebook.